i'm finally starting to feel spring. well it
was
-8 today, but at least the sun was shining! and it's supposed to be heating up this weekend and next week. finally it will be over zero for more than a day.
today i paid homage to the sun by browsing nine west, steve madden and aldo for spring shoes during my break (sometimes it's nice having campus downtown). here are some of my favourites. i know its still a lot of black, but i am trying to slowly steer away. there was also a great pair of beige platform front laced sandals (slightly knocking off
giambattista valli) at aldo but they're not up on the site yet.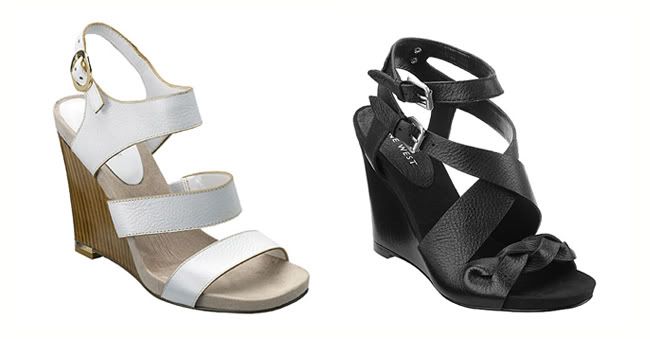 steve madden preorders
nine west new styles
steve madden and aldo new styles
some are fairly obvious knockoffs but really, i can't even start to think about wanting anything authentic.
but i can admire!
marni and fendi
giambattista valli and bruno frisoni
aldo.com, stevemadden.com, ninewest.com, style.com